Eastern Shore Community College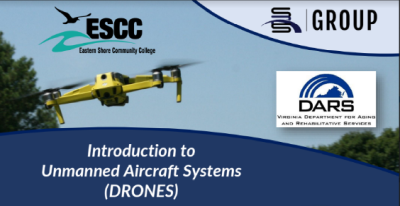 The Eastern Shore Community College (ESCC) hosted a week-long Pre-ETS academy focusing on aerospace careers, specifically unmanned aircraft systems (i.e. drones). Students in this academy had the opportunity to receive instruction and hands-on experience operating flight simulators and drone equipment.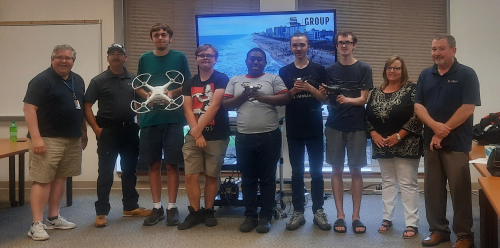 A local employer, Accomack-Northampton Electric Cooperative, presented information to students about their company and how they utilize drones in their work setting. Students were educated on additional careers involving drones such as insurance agents, realtors, photographers/videographers, linemen, wind tunnel operators, emergency/rescue personnel, law enforcement, medical transporters, and more. At the end of this week-long program, students earned the FAA Recreational USA Safety Test (TRUST) Completion Certificate which allows them to operate drones recreationally, thereby creating a path forward for them to continue developing skills in this field.